Fly Fishing Guide
Owner and Professional Fly Fishing Guide, Brian Mowers, grew up in Central Pennsylvania.  Brian is a United States Navy Veteran.  With 25 years of fly fishing experience, Brian has fished some of the best streams, lakes, and rivers in the world.  He enjoys long walks in the river and midnight mousing.
Arizona Game and Fish Guide License SP607776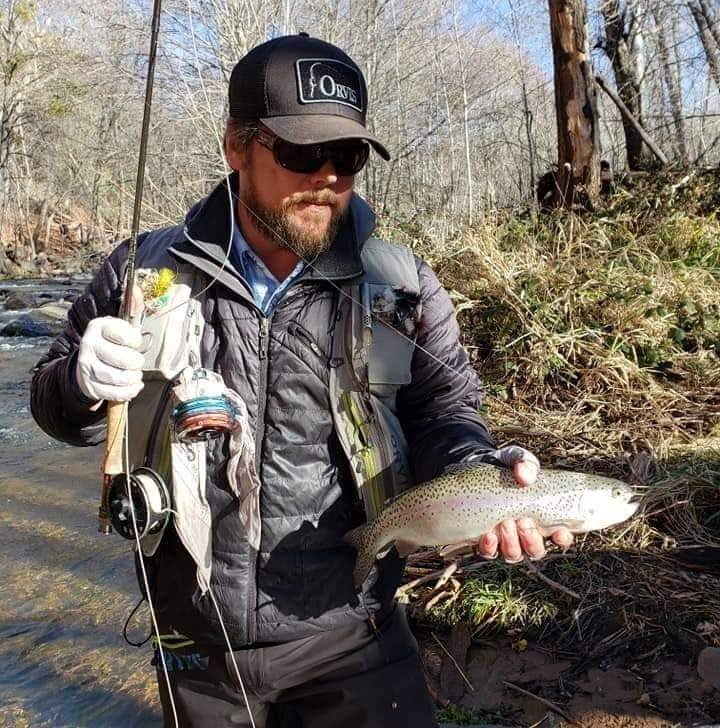 Fly Fishing Guide
Owner and Professional Fly Fishing Guide, Victor Vaughan grew up fishing in the hills of Asheville, North Carolina, and the greater Atlanta area. After the passing of his brother in 1990, Victor went on excursions of his own to find himself amongst the calming company of the lakes and streams that make up the N Georgia Mountains. After high school, he moved across the country to Yellowstone National Park.
He went on to find the art of fly fishing, learning on world-class rivers such as The Gibbon, The Madison, The Gallatin, Snake, and The Yellowstone. He spent the after-hours talking with the guides of the local fly shops, exchanging information on where to land the next big trophy brown. In later years, he returned to fish the fall and winter season. Victor moved back to Sedona at the end of 2007 with his wife Elizabeth. Also with 20 years of fly fishing experience, Victor is one of the best in the business.  He has explored all of northern Arizona's waterways through their favorite pass times of fishing and camping.
Arizona Game and Fish Guide License SP613038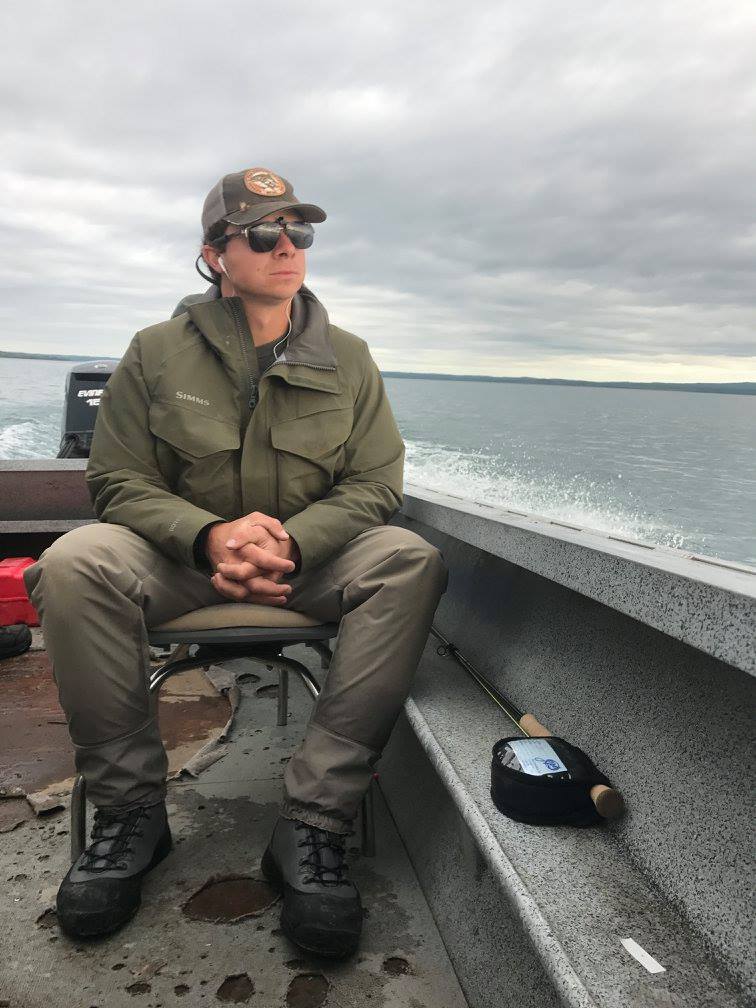 Head Fly Fishing Guide
Nelson is a native Arizonian and has been guiding and fly fishing for 10 years.  He is an Oak Creek brown trout expert.  Nelson has also guided in Wyoming for cutthroat, Alaska for trophy rainbows and salmon.  He also bench presses a lot.
Fly Fishing Guide
Steve grew up bass fishing as a kid outside Chicago and picked up a fly rod for the 1st time in Yosemite National Park fishing for wild trout at the age of 16.  When he moved to Colorado at age 20, his fly fishing obsession evolved as he spent 15 years fishing in places like the S. Platte River basin, Roaring Fork Valley, Vail Valley, Steamboat Springs, the Arkansas River, and many secret spots he won't mention here. He has fished much of the Western US in places like the Big Horn River, The Missouri, the N. Platte, the Reef, and the San Juan in New Mexico. Steve now makes his home guiding in Arizona
Guide License #SP643487
Fly Fishing Guide
Matt Traynor was born and raised in a small beach town in New Jersey and was raised fishing the surf for striped bass and bluefish with his Dad. Matt has been fly fishing and fly tying for over 26 years, and is a certified FFI fly tier and evaluator. Matt holds the FFI Gold Award in fly tying and enjoys sharing his passion for both.
Matt moved west in 2006 and landed in Arizona for its location to all major fishing Venus including mountain streams and lakes to Northern California Steelhead. From swinging flies for Salmon and Steelhead to small stream trout fly fishing, Matt has enjoyed a life of learning new techniques and sharing them with others. Matt currently resides in central Arizona with his wife Colene and two daughters Madison age 10 and Karly age 6.
Guide license # SP642314.
Fly Fishing Guide
Josh grew up an avid bass fisherman in Arizona and Mexico, but as he became more experienced his love for fly fishing grew quickly. Now he is dedicated to fly fishing Arizona waters like Oak Creek, Lee's Ferry, and various other fisheries. Josh is a paramedic/wilderness medic and spends most of his days off fishing oak creek and the surrounding fisheries.
Guide license #SP407164